About
CiviCRM is a free, libre and open source software constituent relationship management solution. CiviCRM is web-based, internationalized, and designed specifically to meet the needs of advocacy, non-profit and non-governmental groups. Integration with both Drupal and Joomla! content management systems gives you the tools to connect, communicate and activate your supporters and constituents.
Features
- Segmentation Tools. Use groups, simple and searchable tags, and/or relationships to segment constituents.
- Contacts Management, Relationships Management, Activities and Tasks Management and Smart Groups Management.
- Custom Data, Extensive Configurability, Inernationalization and Localization Features, Import and Export Functions.
- Robust Security, Permissions, Website (Joomla/Drupal) integration, Supports Multi-site Organizations and Networks.
- Fully Documented Application Programming Interfaces (APIs) exposing all major functionalities.

Technology
Apache, PHP 5.x, MySQL 5.x, Drupal 6.x/Joomla 1.5.x, Server Cronjobs

Visit Website || Download


---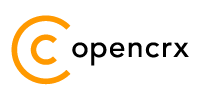 About
openCRX is an open CRM solution that meets the needs of organizations requiring multifunctional, enterprise-wide coordination of sales generation, sales fulfillment, marketing and service activities to customers, partners, suppliers or intermediaries
Features
- Account/Contract Management, Leads/Opportunities, Legal Entities, Quotes/Sales Orders, Activity/Task Management.
- Territory Management, Product Catalog/Pricing/Discounts, Collaborative Sales Support
- Incident/Case Management, Collaborative Service Support, Campaign Management, Effort Tracking and Billing
- Activity Sync, Personal/Group Calendars, Email Integration and Third Party Integration
- Realtime Booking Engine, BugTracking, Effort Tracking, Reports/Filters, Workflows, VersionControl, Alerts/Notifications
- Facility Management, Events, Documents, Attachements, Multi Currency/Language, MSOffice/Exchange Integration.

Technology
Apache, Open EJB, MySQL/Oracle, JDK, Ant.
Visit Website || Download
---
About
opentaps Open Source ERP + CRM is a fully integrated application suite that brings together top-tier open source projects to help you manage your business more effectively. Today, opentaps supports ecommerce, Customer Relationship Management, Warehouse and Inventory Management, Supply Chain Management, and Financial Management to Business Intelligence and mobility integration out-of-the-box.
Features
- Online Stores, Catalogs, Categories, Products, Cross Sells, UpSells, Price Rules, Customer/Group Specific Pricing, POS
- Sales Automation, Opportunities, Sales Visibility/Forecasts, Calendar/Task Management, Email, Quotes, OrderProcessing
- Campaign Management, Call Management, Tracking, Reporting, Address Lookup and Inegrated VOIP
- Warehouse and Manufacturing Features, Inventory Management, Bill Of Materials, Production Tasks, Order Fulfilment
- Integration with FedEx, UPS, DHL and Endicia, eBay, Google Checkout, Outlook, Mobile, Megento eCommerce
- General Ledger, Accounts, TaxStatements, Balance Sheets, 3rd Party Billing, Budgeting, POs/Invoices, Scheduled Tasks
- Manage Suppliers, Automated Production and Purchase Calendar, Business Intelligence and Sales Analytics
Technology
Visit Website || Download Java/J2EE, Apache Tomcat, MySQL/Oracle/MSSQL Server/Postgre SQL, AJAX, LDAP, SSL, SOAP


---
About
hipergate is an open source web based CRM & Groupware application suite. It's mission is to cover a full range of technical requirements in any organization. All applications are addresses from a browser, without needing any other additional software in the client computer. This suite is multi-company capable, and can be used in a single company, a corporate group or working as an ASP solution capable of serving an unlimited quantity of single customers.
Features
- Accounts/Suppliers/Competitors/Partners Management, Contacts, Sales Pipeline, Distribution lists Management
- Product Hierarchy/Catalogs, Attributes, Stock Management, Warehouse, Order, Inventory, Payment Management
- Hierarchy Projects Tree, Task Tracking, Issues Tracking, SLA and Maintenance Contracts Tracking
- Website/Email templates, Rich Media Support, Content Management, Portlets Library, Mass Email Management
- 100% Web Based Virtual Disk, Version Control, Security, Roles, Bookmarks, Import/Export and others
- Role based Security, Hierarchic Data Management, Queries and Reports, Job Schedulers
Visit Website || Download Technology
JSP/Java, MYSQL/MSSQLServer/Oracle/PostgreSQL, Windows/Linux
---
About
vtiger CRM is a free, full features, 100% Open Source CRM software ideal for small and medium businesses, with low cost product support available to production users that need reliable support. Supports CRM on Cloud.
Features
- Lead/Accounts/Contract/Opportunity Management, Quotes and Sales Pipeline Management
- Campaign, Mass Email Management, Email/Mail Merge Teamplates, Outlook/Office/Thunderbird Extensions, RSS Feeds
- Touble Tickets, Knowledge Base, Customer Self Service, Customer Portal
- Products Catalog, Price Books, Vendor Management, POs, Invoices, Sales Orders
- ToDos, Meetings, Calls, Recurring Events, Calendar, History, Notes Management
- Key Metrics, Custom Reports, Built in Reports/Dashboards, Report Folders
- Custom Fields, Picklists, List Views, Drag & Drop Modules, Currency Customization
- User Management, Profiles, Roles, Groups, Organization Level Access Control
Technology
Visit Website || Download Apache, MSQL 5.x, PHP 5.x Windows/Linux
---
About
PMAM CRM is a free solution for customer relationship management and sales force automation. This application provides all the features and benefits that are necessary in a CRM solution. The PMAM CRM software is perfect for one-man businesses, SMEs and large multi-nationals. Right from lead management to scheduling follow-ups, creation of campaigns, making proposals, raising sales orders and tracking sales and opportunities, the PMAM CRM system offers a complete solution that addresses all aspects of the sales cycle. CRM on Cloud.
Features
- Leads Management, Import/Export, Assign, Notes and Map Contacts, Escalation, Pipeline Status, Close Deals
- Account Management, Contact Management, Interaction Tracking, Hierarchy Tracking, New Business
- Sales Management Set Targets, Assign Territories, Track Pipeline, Forecasting, Monitor Quota to Actual Performance
- Opportunity Management - Status Monitoring, Generate Quotes/Proposals, Raise Sales Orders, Reporting
- Emails, Campaign Management, Mail Merge Documents, Customize Capabilities, Access Permissions
- Surveys and Feedback, Direct Data Collection from Website

Visit Website || Download Technology
Browser based hosted solution.
---
About
Fat Free CRM is open source Ruby on Rails based customer relationship management platform. Out of the box it features group collaboration, campaign and lead management, contact lists, and opportunity tracking.

Features
- Task Management
- Campaign Management
- Leads Management
- Accounts Management
- Contacts Management
- Opportunities Management
---

Conclusion
There are many products out there which are free CRM tools but again either many of them are restricted by number of users or involve pricing somehow or the other. Above tools are what we could say are completely open source or cloud based and are fee for unlimited users and have good extensibility.

Author: Sudheer Raju, ITWings Ltd, This e-mail address is being protected from spambots. You need JavaScript enabled to view it



| | |
| --- | --- |
| Read Similar Articles | Browse |